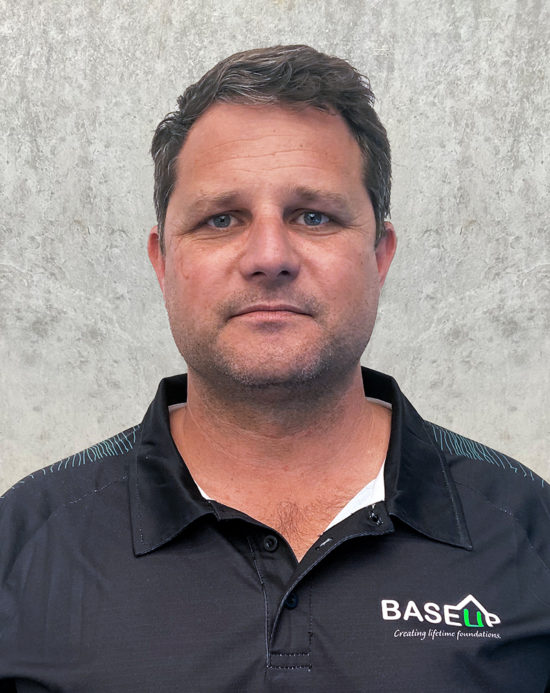 Mike oversees our retaining projects, meets with clients, and manages the day to day planning and scheduling for our retaining team, as well as being involved in project budgeting. Mike is a Licensed Building Practitioner, Qualified Carpenter and has completed Management and Leadership courses. He has eight years' prior experience in managing excavation, retaining walls…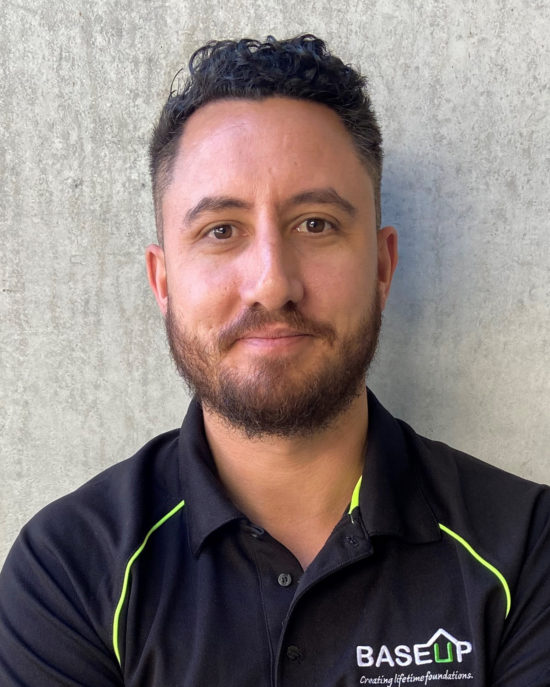 Dillon's role involves nurturing and developing relationships with customers, attending face-to-face meetings with clients, and developing new opportunities for business growth. Prior to BaseUp, Dillon gained ample management experience as a Business Development Manager, a Regional Manager and a Branch Manager for various different companies. He enjoys the genuine spirit of cooperation, dedication and shared…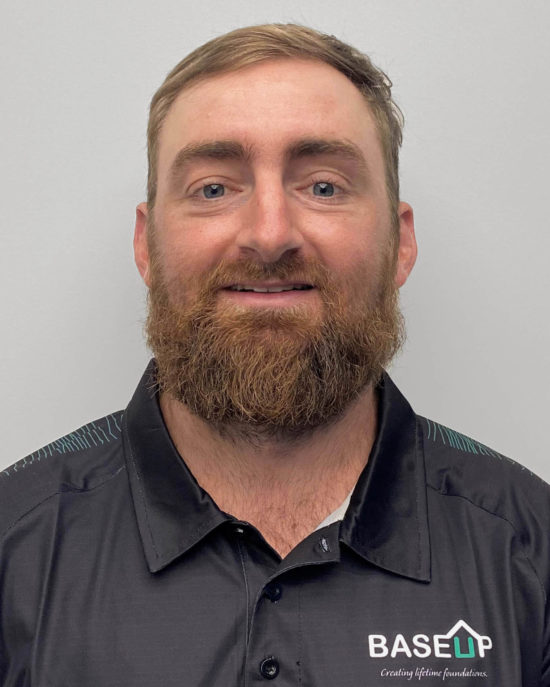 Initially devoting a few years as a labourer to our foundations team, Wes has now moved into project management. He runs all Classic Builders and GJ Gardener Homes foundation projects and manages our foundations team. Wes holds 12 years' experience in the construction industry, including manager/foreman roles and will be studying Construction Management through Toi…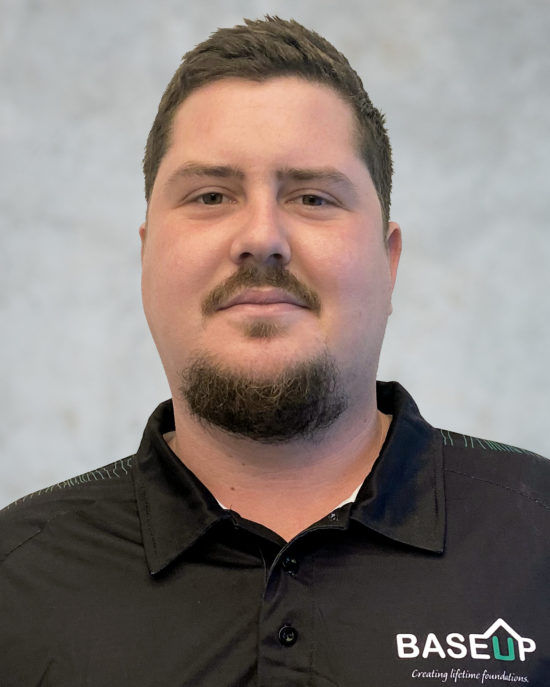 Kalem plans and oversees our Foundation projects, implementing problem solving and damage control where needed. He holds qualifications in concrete construction – pile flooring and concrete foundations – with experience in the concrete industry as well as residential building and landscaping. Kalem values the great company culture at BaseUp and his hard working, dedicated workmates.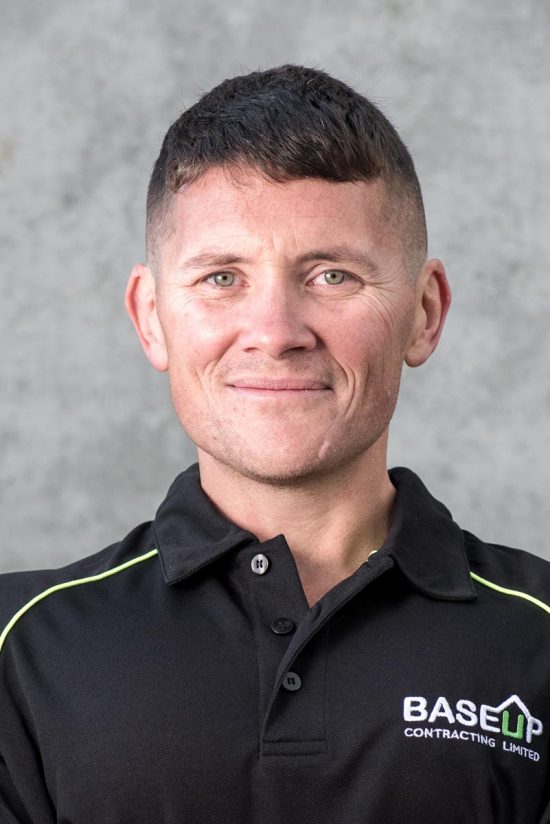 Jayden's working day encompasses work scheduling, staff and project co-ordination, logistics and problem solving … and some administration and IT tasks. He has landscaping and drainage skills, backed with qualifications in management, horticulture and agriculture. He enjoys the challenges of his job, the professional culture and the company of his team mates.
Paul has a solid reason for being part of the BaseUp team – concrete has been a significant focus of his working life. He has worked in the concrete industry since 1994 in his own Tauranga-based business, before joining BaseUp in 2015, where he is enjoying the team comradery and the company's forward thinking.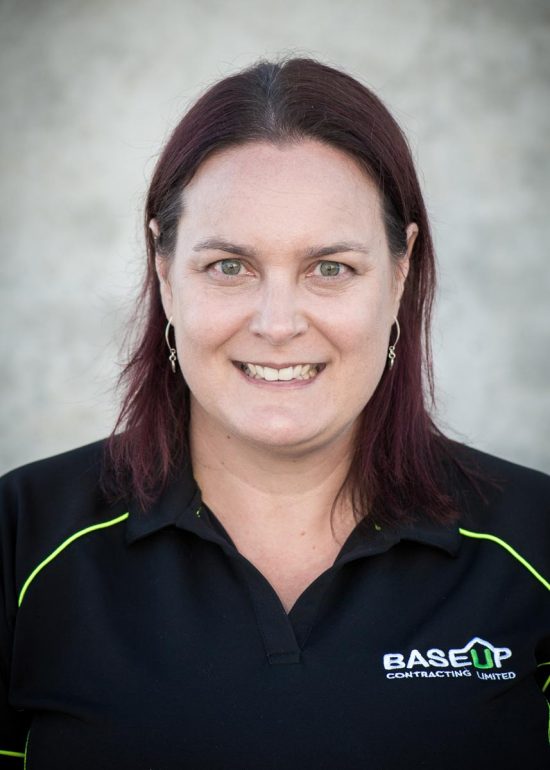 Coral has qualifications in workplace first aid, has a Bachelor of Physical Education(hons) degree, and fire warden and fire extinguisher certification. Before coming to BaseUp, Coral dedicated nearly 25 years working in relationship manager and health and safety roles with ACC and then CMT Excavations. She enjoys working for a company that is highly regarded…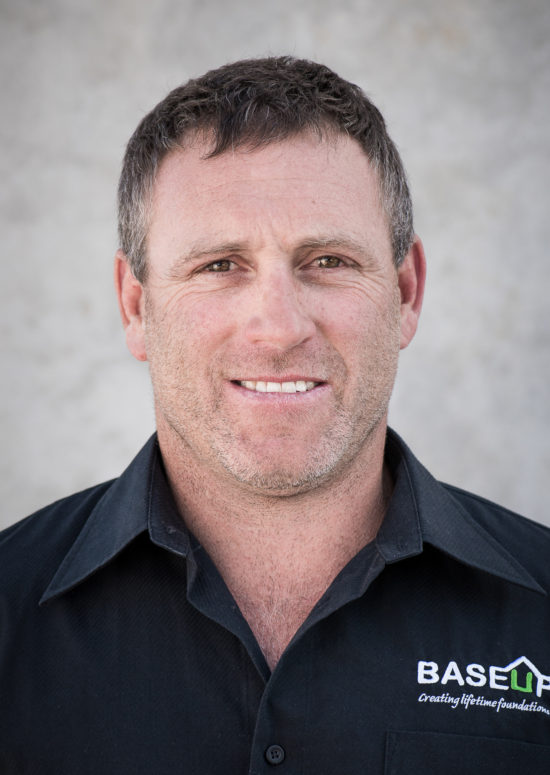 Kyle established BaseUp in 2012 and is the company's Managing Director.